Fistula Treatment in Hadapsar, Pune
Anal fistula or fistula-in-anno is a common anorectal problem in which abnormal relationships develop between the inner surface of the rectal canal and the skin around the anus of the anus causing severe pain and infection. The anal gland (rectal opening and closing muscle) between the two layers of the anal sphincter and the rectum canal are the places where the anus lives. Blocking the sky of these glands, secretes the inside and creates a gland that can eventually direct the surface of the skin. The magazine produced by this process is Fistula.
Signs and Symptoms
Symptoms of anal fistula are:
The pain
Bloody or purulent discharge
Itching
Systemic symptoms of throat infection
Causes of the Anal Fistula
An anal fistula is most commonly caused by an anal abscess. It can also be caused by conditions affecting the intestines (part of your digestive system). This is more common in people with immune deficiencies such as HIV and AIDS. Other reasons are:
Growth of ulcers
A surgical complication
Health problems from birth
Rectum cancer
Tuberculosis
Syphilis
Treatment
Surgery is one of the best and best ways to treat anal fistula. An invasive fistula treatment technique is one of the most successful treatment options for minimally invasive fistulas.
In this technique, the fistula path is first examined by an endoscope to determine the opening point of the fistula. Then the internal opening of the fistula closes with the help of a stellar, and electrocautery directly from the lens of the telescope destroys the entire path of the fistula.
No surgery is required in the perineal area so no dressing is required. The risk of stool anomalies is negligible as there is no damage to the sphincter. The procedure is performed under anesthesia / general anesthesia of the back. There is minimal discomfort following the operative post, which reduces recovery time.
About Dr. Abhijit Gotkhinde – Fistula in Ano Specialist in Hadapsar, Pune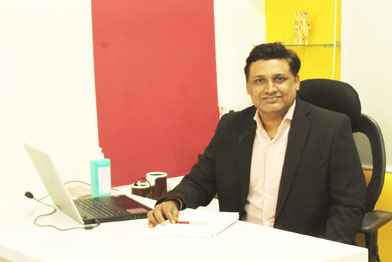 Dr. Abhijit B. Gotkhinde
Consultant Laparoscopic & Laser Surgeon
MBBS, DNB (GEN SURGERY), FMAS,
FIAGES, Fellow in Adv lap.
Dr. Abhijit B. Gotkhinde is one of the Qualified basic & advanced Laparoscopic Surgeons and the best Laser Surgeon in Hadapsar, Pune. He believes in delivering the most authentic and top-class services in Piles, fissures, Fistula Treatments also Hernia Treatments like Epigastric Hernia, Umbilical hernias, Epigastric hernia, Inguinal hernia, Femoral Hernia. He is the best Appendix doctor in Hadapsar, Pine
He has extensive experience in GI & Colorectal surgeries. He has a special interest in Laparoscopic surgery (cholecystectomy, Appendectomy, Hernia, Hysterectomy & Hiatal surgery) and minimal access to proctology surgery. (Piles, fissure & fistula).
There are various types of Hernia occurred in people. These hernias types include hiatus, incisional, and umbilical hernias. Symptoms are present in about 66% of people with Groin Hernias. So many treatments can be done for various Hernia Treatment within Laparoscopic Surgery Treatment. After trying various methods without complete information and knowledge many people fail to achieve the desired Laparoscopic Surgery or Laser Surgery for Hernia and Piles Treatment.
Watch Video
I met Dr. Gotkhinde for laparo chole surgery for gall stone. I want to treat it with medicine only. But with his knowledge of subject , crystal clear thinking and confidence I decided my mind and operated with him. In operation room I remember only one injection and when I woke up, surgery was over. Very little pain after surgery. Got discharge in 2 days.Thanks doctor.
After my difficult c section, I developed a hernia, I was really scared. My gyne sends me to Dr. Abhijit. It was a great decision to go with him. He done laparoscopy. My experience of surgery was exactly the same as what he told me before. He is a perfectionist surgeon.
Dr. Abhijit Gotkhinde sir operated my father for piles using a laser technique. Initially, we were quite anxious but after discussing with him about the procedure we felt confident. Surgery was done in less than 30 min & it was absolutely pain-free. He recovered in a single day. Within 1 week he is ready to work. Now we are thinking we would have done the procedure prior only. I must say, Dr. Gotkhinde is the best laser surgeon for piles.