Varicose Veins Specialist in Hadapsar, Pune
Varicose veins are tortuous, elongated, twisted veins generally found in legs in approximately 20 percent of the population. They look like purple or green "rope-like" veins anywhere between groin to ankle, mostly found in the calf region.
If you suffering from a Varicose Veins problem or having any symptoms related to it must consult a Qualified Laser Surgeon for Varicose Veins Treatment near you!! Dr. Abhijit Gotkhinde is the Best Laser Surgeon for Varicose Veins Treatment in Pune.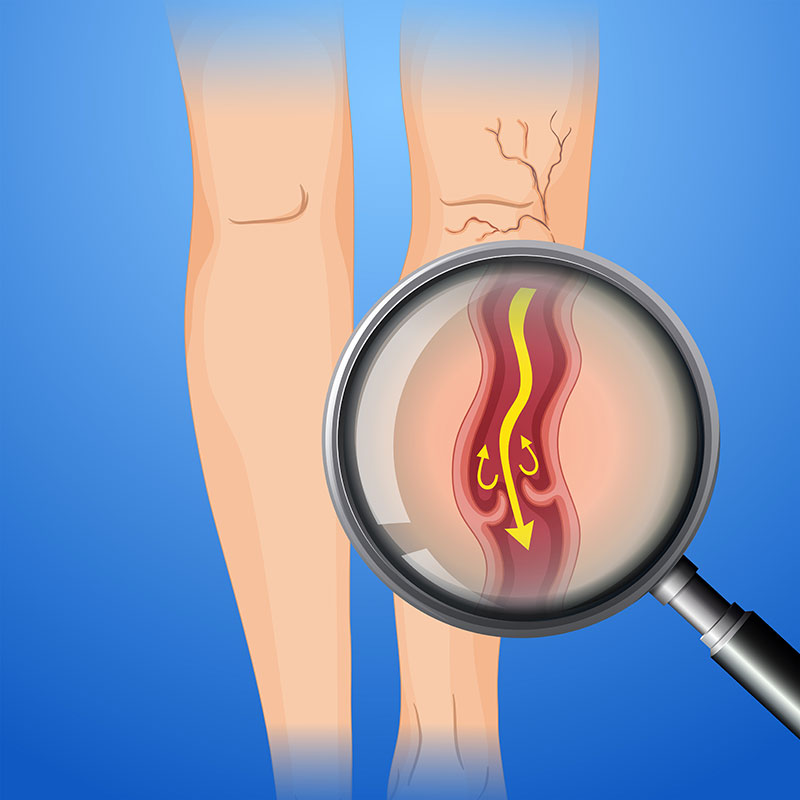 Symptoms of Varicose Veins
veins look twisted, swollen, and lumpy (bulging)
the veins are blue or dark purple
aching legs
legs feel heavy, especially after exercise or at night
a minor injury to the affected area may result in longer bleeding than normal
lipodermatosclerosis – fat under the skin just above the ankle can become hard, resulting in the skin shrinking
swollen ankles
telangiectasia in the affected leg (spider veins)
there may be a shiny skin discoloration near the varicose veins, usually brownish or blue in color
venous eczema (stasis dermatitis) – skin in the affected area is red, dry, and itchy
when suddenly standing up, some individuals experience leg cramps
a high percentage of people with varicose veins also have restless legs syndrome
atrophie blanche – irregular whitish patches that look like scars appear at the ankles
Risk factors of Varicose Veins
Gender: Varicose veins affect women more often than males. It may be that female hormones relax veins. If so, taking birth control pills or hormone therapy (HT) might contribute.
Genetics: Varicose veins often run in families.
Obesity: Being overweight or obese increases the risk of varicose veins.
Age: The risk increases with age, due to wear and tear on vein valves.
Some jobs: An individual who has to spend a long time standing at work may have a higher chance of varicose veins.
Diagnosis of Varicose Veins
Doppler test: An ultrasound scan to check the direction of blood flow in the veins. This test also checks for blood clots or obstructions in the veins.
Color duplex ultrasound scan: This provides color images of the structure of veins, which helps the doctor identify any abnormalities. It can also measure the speed of blood flow.
About Dr. Abhijit Gotkhinde – Varicose Veins Specialist in Hadapsar, Pune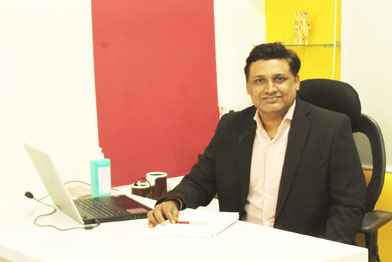 Dr. Abhijit B. Gotkhinde
Consultant Laparoscopic & Laser Surgeon
MBBS, DNB (GEN SURGERY), FMAS,
FIAGES, Fellow in Adv lap.
Dr. Abhijit B. Gotkhinde is one of the Qualified basic & advanced Laparoscopic Surgeons and the best Laser Surgeon in Hadapsar, Pune. He believes in delivering the most authentic and top-class services in Piles, fissures, Fistula Treatments also Hernia Treatments like Epigastric Hernia, Umbilical hernias, Epigastric hernia, Inguinal hernia, Femoral Hernia. He is the best Appendix doctor in Hadapsar, Pine
He has extensive experience in GI & Colorectal surgeries. He has a special interest in Laparoscopic surgery (cholecystectomy, Appendectomy, Hernia, Hysterectomy & Hiatal surgery) and minimal access to proctology surgery. (Piles, fissure & fistula).
There are various types of Hernia occurred in people. These hernias types include hiatus, incisional, and umbilical hernias. Symptoms are present in about 66% of people with Groin Hernias. So many treatments can be done for various Hernia Treatment within Laparoscopic Surgery Treatment. After trying various methods without complete information and knowledge many people fail to achieve the desired Laparoscopic Surgery or Laser Surgery for Hernia and Piles Treatment.
Watch Video
I met Dr. Gotkhinde for laparo chole surgery for gall stone. I want to treat it with medicine only. But with his knowledge of subject , crystal clear thinking and confidence I decided my mind and operated with him. In operation room I remember only one injection and when I woke up, surgery was over. Very little pain after surgery. Got discharge in 2 days.Thanks doctor.
After my difficult c section, I developed a hernia, I was really scared. My gyne sends me to Dr. Abhijit. It was a great decision to go with him. He done laparoscopy. My experience of surgery was exactly the same as what he told me before. He is a perfectionist surgeon.
Dr. Abhijit Gotkhinde sir operated my father for piles using a laser technique. Initially, we were quite anxious but after discussing with him about the procedure we felt confident. Surgery was done in less than 30 min & it was absolutely pain-free. He recovered in a single day. Within 1 week he is ready to work. Now we are thinking we would have done the procedure prior only. I must say, Dr. Gotkhinde is the best laser surgeon for piles.